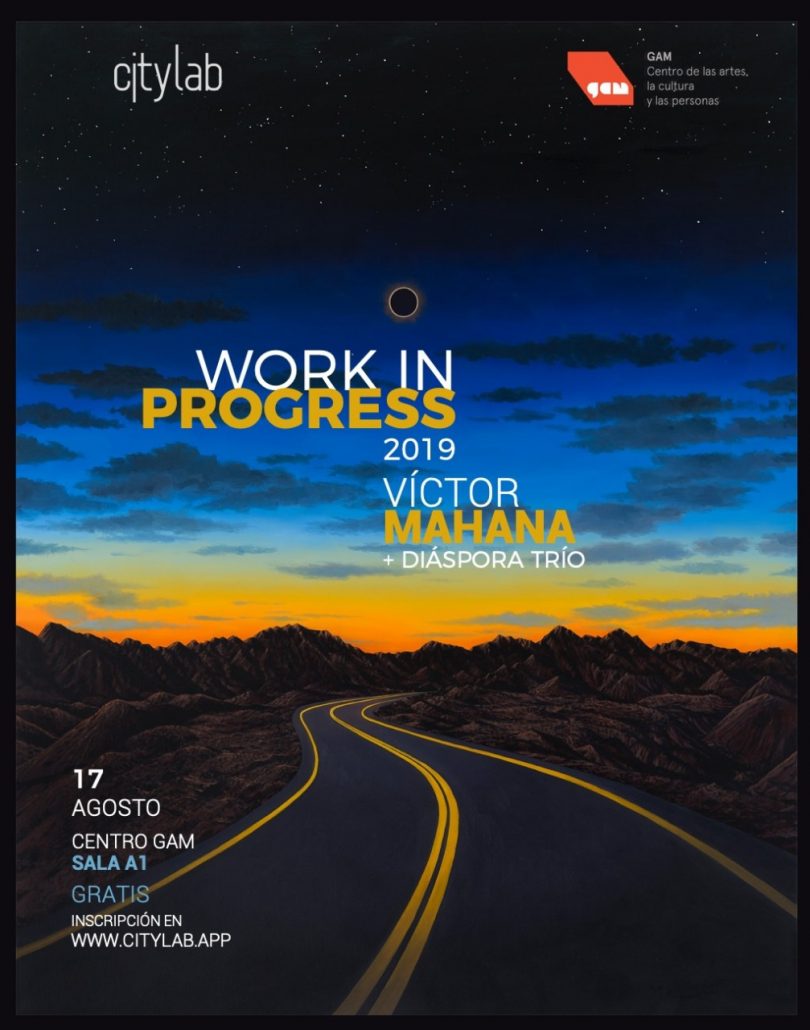 Citylab 2019 : Work In Progress
Queridos amigos, con orgullo les cuento que estaré presente en Citylab Work in Progress 2019 en el Centro Gam, a las 19:30 hrs. Sala A1, donde ofreceré una charla sobre mis procesos creativos y luego realizaremos un mini concierto con Diáspora Trío presentando dos temas inéditos. Si quieren inscribirse para tener las mejores ubicaciones pueden hacerlo en www.citylab.app , de todas formas, la entrada es gratuita. Dirección: Av Libertador Bernardo O'Higgins 227, Santiago
Más información en: https://www.citylab.app/proximo-citylab/c/0/i/36304839/work-progress-en-gam
Sábado 17 y domingo 18 de agosto, en el centro cultural @centrogam . Revisaremos los trabajos en progreso de distintos sectores creativos, en el que los autores realizan una presentación sobre su trabajo exhibiendo un adelanto de sus obras.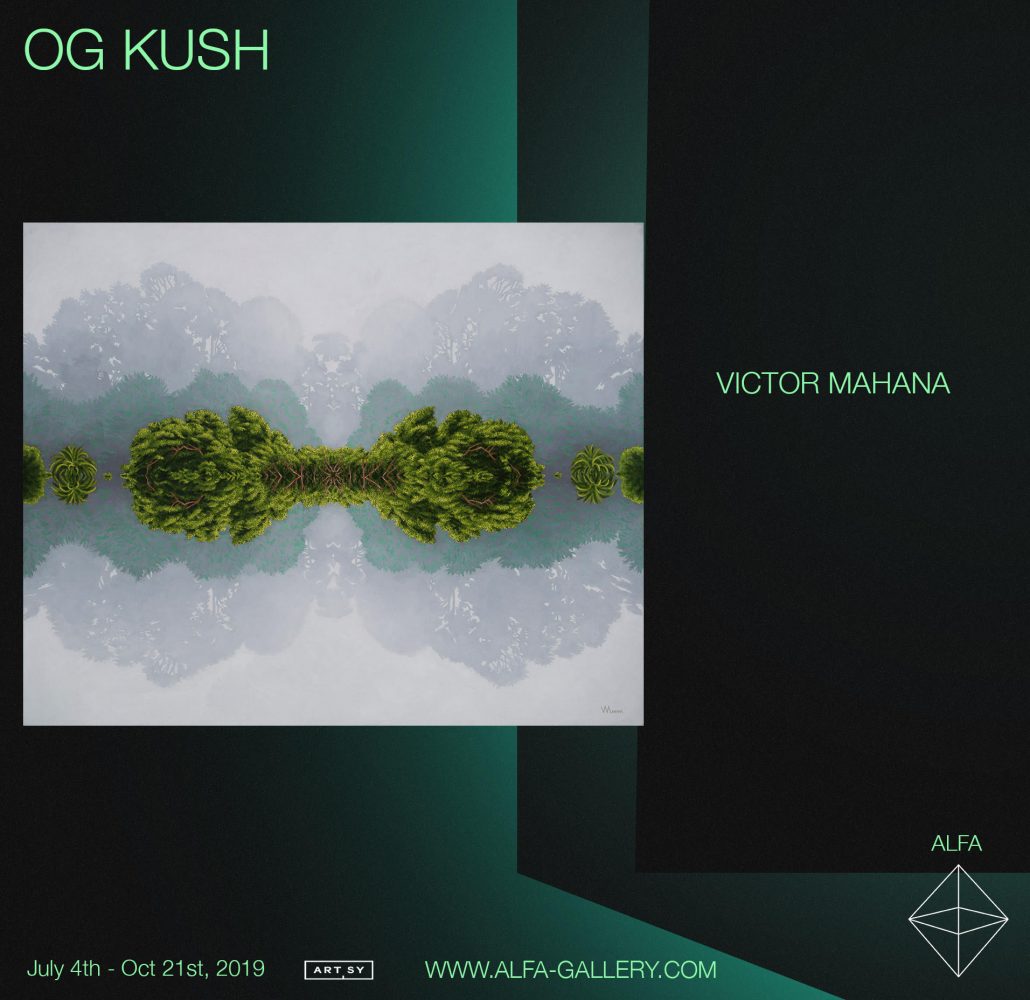 "OG Kush" Group Exhibition
July 4th, 2019 until October 21st, 2019
https://www.artsy.net/show/alfa-gallery-og-kush
Alfa Gallery is pleased to announce OG Kush, a group exhibition featuring the work of Ana Vila, Anne Juliette Deschamps, Annette Mewes-Thoms, Bete Molina, Carla Fache, Cecilia Ferrari, Cécile Dupaquier, Florentina Otari, Hanna ten Doornkaat, Ioannis Lassithiotakis, Jochem op ten Noort, José María Banús, Maureen Meyer, Michael Francis Ryan, Nicolas Vionnet, Linda Arts, Per Lunde Jørgensen, Peter Manion, René Seifert, Sherna Teperson, Vanessa Niederstrasser, Victor Mahana and Véronique Chagnon Côté.
The exhibition spotlight cannabis, as a source of inspiration, demystifying myths, and pushing aside the barriers imposed by society.
A thoughtful, playful and eclectic art exhibition, encouraging the discovery and appreciation of cannabis through explorations of art.
OG Kush runs from July 4th, 2018 until October 21st, 2019
For additional press information, please contact the gallery
by email alfa@alfa-gallery.com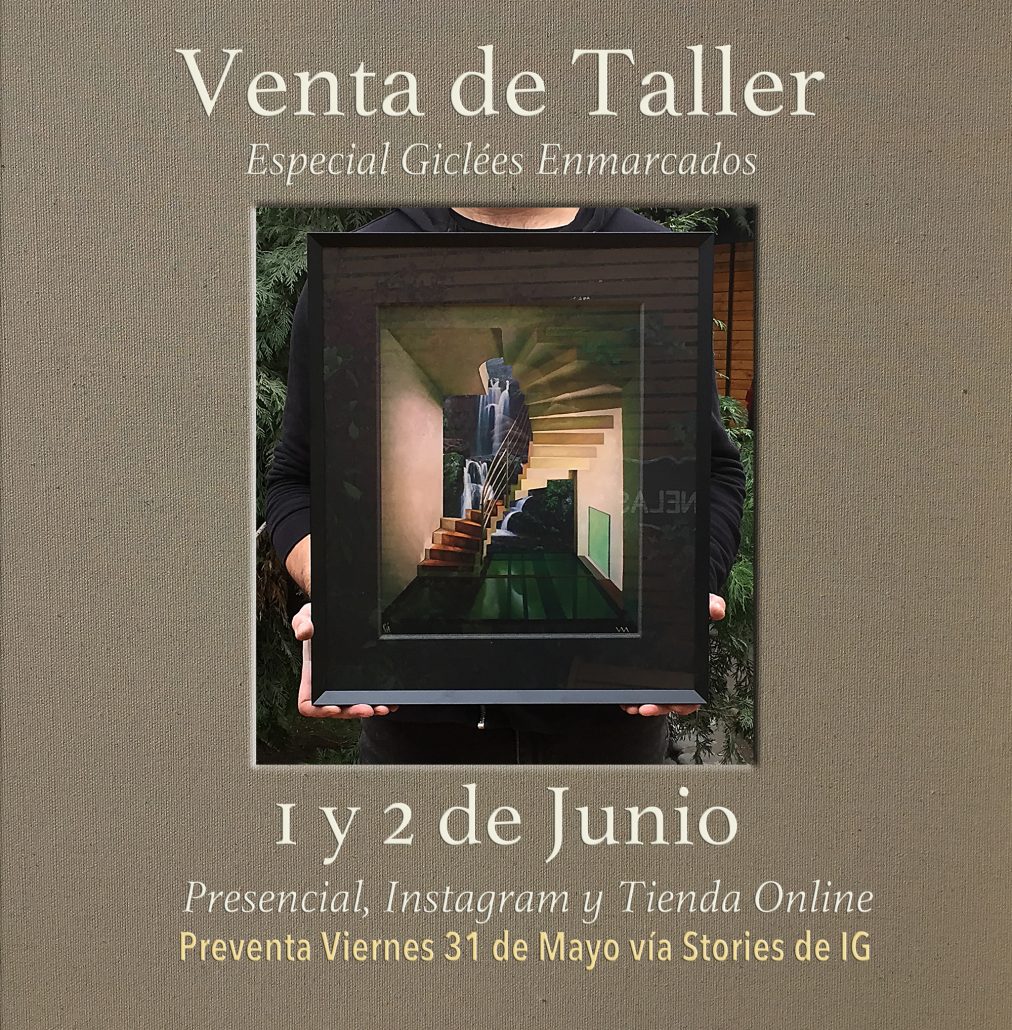 Venta de Taller 2019
Especial Giclées Enmarcados
Queridos amigos y coleccionistas, este Sábado 1 y Domingo 2 de Junio realizaré la primera venta anual de taller. Esta vez estará dedicada principalmente a impresiones Giclée enmarcadas. Tendré obras de pequeño, mediano y gran formato así como también dibujos, grabados edición limitada, oleos y estudios.
Esta venta estará disponible para comprar a través de los siguientes canales: Presencial en mi taller previa cita, Instagram Stories (con ofertas flash) y la tienda online de mi sitio web. Para mis clientes antiguos, pueden pedir via mail el código de descuento del 10% extra para comprar en la tienda web si es necesario.
Tendré formas de pago vía Flow (Transbank, tarjetas de retail) Paypal, y facilidades de pago dependiendo de los montos.
10% de descuento adicional a todos mis coleccionistas!
Atentos a la preventa el día viernes en la tarde, haré ofertas especiales a través de Stories de Instagram.
Pueden revisar parte de las obras disponibles acá
Las obras a la venta en la tienda online disponibles acá
Les pido que confirmen su asistencia al mail victor.mahana@gmail.com o por whatsapp +56975382085
Cariños, Vic.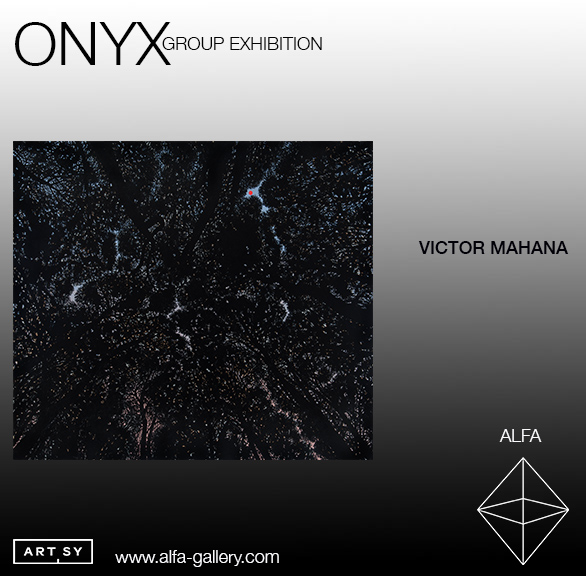 ONYX
Works on view via Artsy:
https://www.artsy.net/show/alfa-gallery-onix
Alfa Gallery is pleased to present Onyx, an exhibition tracing the persistent presence of the color black in art. Featuring works by an international group of artists, the exhibition explores blackness as a highly evocative and animating force in various approaches to abstract art.
In this exhibition the artists explore black as a material, a method, a way and / or a way of being in the world, which requires a complex thought and a sensory commitment on the part of the spectator.
Onyx, a curated group exhibition with works by international group of artists:
Wayne Adams, Eman Alshawaf, Paul Amundarain, Linda Arts, Sabrina Barrios, Patricio Bezanilla, Loyane Bianchini, Maria Konstanse Bruun, Cristiana de Marchi, Anne Juliette Deschamps, Theresa Ernst, Carla Fache, Keith Francis, Tetsuya Fukushima, Anne Gilman, Brenda Goldstein, Tadasuke Jinno, Ioannis Lassithiotakis, Karen Lidal, Victor Mahana, Peter Manion, Annette Mewes-Thoms, Maureen Meyer, Laura Mosquera, Scott Mossman, Vanessa Niederstrasser, Maarja Nurk, Charlotte Pann, Gijs Pape, Brigitte Parusel, Martin Pelenur, Gelah Penn,Thom Rees, Sander Reijgers, Ingrid Roos, Urszula Śliz, Emily Stergar, Mladen Stropnik, John Tallman, Tomas Valdivieso, Sylvie Veness, Ana Vila, Anne Wölk, Nicolas Vionnet, Anke Völk and Marieke van't Zet.
The exhibition runs from Dec 6th, 2018 until March 7th, 2019
For additional press information, please contact the gallery by email alfa@alfa-gallery.com